Peabody, MA Storage Rental Rates
Bourbon Street Mini Storage
Bourbon Street Mini Storage offers reasonable rental rates for all units. We don't ask for a deposit or have any hidden fees, we only have you pay for the time you occupy the unit. We offer monthly and yearly rates, and provide a $10 per month discount for renters who sign up for an auto payment lease.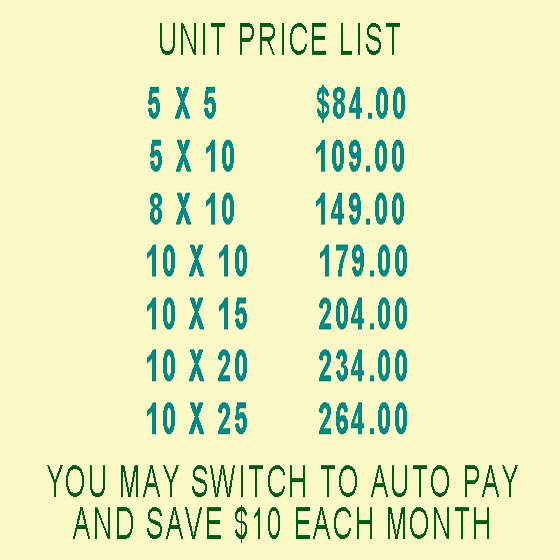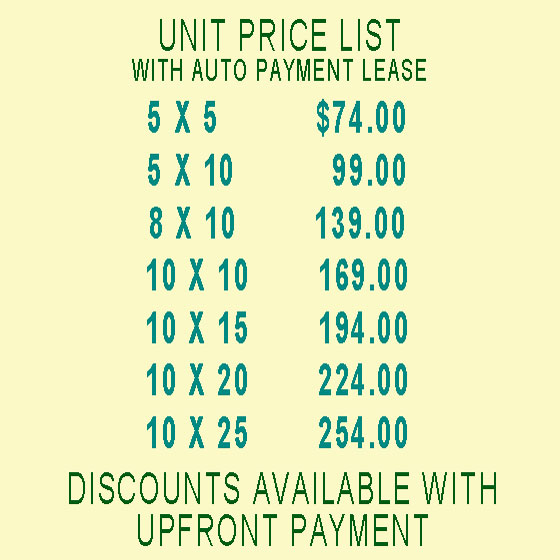 ---
If you pay up front for 6 months, we take 5% off your rental, and give you a 7th month free. For yearly renters, paying up front gets you 5% off and 2 months of free rent.
If you recommend a friend, we give them a $25 gift card! We only increase rates once a year, so you can be sure to save with us.
Contact Bourbon Street Mini Storage at 978-535-0001 today, or browse our website to learn more about our storage unit rental and box truck rental.